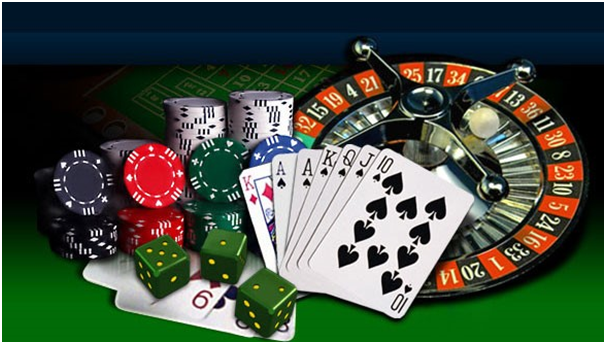 How to Spot a Fake Online Casino Site?
Jenny Five, 2 years ago
4 min

read
1177
As the popularity of online casinos has grown, so have scammers looking to capitalize on players. Because there are no regulators or official governing bodies for the internet, these predators have ample opportunity to do so. It is a buyer beware marketplace and it is best that you know how to recognize a fake casino site before entering any credit cards into one.
With that said, what can you do to protect yourself from falling victim to a fake casino site?
Following the advice of Mr. Ong, the CEO of WS88, an online casino in Singapore, here are some things to take heed: 
Too-good-to-be-true Free Bonuses
"While it is true that an online casino offers free bonus money to players, these are often time limited, or require you to deposit a certain amount before claiming the bonus. If the casino in question promises you endless free cash with no strings attached, beware," he warns.
Poorly Designed Website Layout
Standard user interface has become very familiar to most of us, so it's hard to imagine that someone would create a casino website without using basic design templates (like the ones found at Bootstrap). But, there are exceptions, as some online casinos do indeed have unique layout designs, and they also make sure their site works are as responsive and as smooth as silk.
It Asks You For Your Personal Information Right Away
Bogus casino sites would often ask you to install some special software on your computer or ask you for a credit card number. This means that it is a scam site. No casino will ask you for these things unless they want to charge you more money in some way or just steal your personal information.
Unprofessional Customer Support
The world of online scams and frauds is a shady one, where some con artists even pay for live chat space on other sites to appear more professional than they really are. But if the actual website looks rather shoddy, why would you expect their customer service to be anything better? A poor customer support or the lack thereof, is one big indication that you stumbled upon a fake online casino.
Untested Software
We have all heard the stories about online casinos that claim to offer "real money games", but are actually a front for some kind of scam.
Whenever you find an online casino with no reviews from real players, check to see if it is using the same software as any other reputable site out there. If you cannot find a single feedback from real players, then you know something is wrong!
Lack Of Transparency
No one likes reading long legal documents that make no sense to them, but this is the cost of doing business nowadays. If an online casino refuses to disclose its terms and conditions – or if it tries to keep hidden some technical information – then it is likely doing so for a reason.
Unexplained Delays
As soon as you deposit money in an online casino and enter your financial details, the operator must credit your account with sufficient funds to play. If you deposit $100 and are told that it may take 48 hours for the money to show up, then something is wrong.
Similarly, if a casino offers no Live Chat support because "we are 24/7 busy", but keeps delaying its response for days on end. There's definitely something fishy going on.
Takeaway
A number of fake online casino sites that will try to lure new players in by offering them free cash or free spins. They have no intention of paying out big wins however so it's important to make sure you stick with trusted and reputable sites when it comes time to place a wager of any kind.
By using the tips mentioned above you should be able to spot a fake online casino site quite easily since most of them are full of red flags and warning signs. If you use these tips and follow your gut instinct, then you should have no problem finding a safe online casino that will provide great entertainment and earning potential.
Related posts