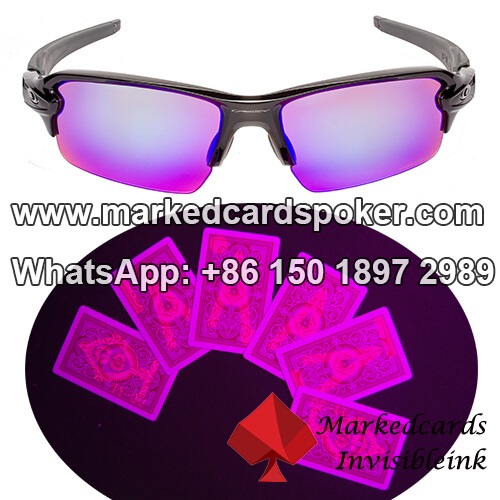 Tips to Cheat Your Win At A Poker Game
Jenny Five, 2 years ago
3 min

read
702
Poker is a game that requires a mixture of skill and luck. That means if you want to win the game, you do not only rely on luck. You also have to work your way to learn the skills and strategies to win. If this is a fun game at home with family or friends, you can do something to ensure that you win this time.
Invest in Poker Glasses
Many recreational poker players buy glasses intended to cheat at poker. The glasses have infrared lenses, also called perspective sunglasses. These glasses can be beneficial as one of the best reading devices while playing the game. With it, the player would see the markings on the back of the playing card. Aside from investing in high-quality poker cheating glasses, here are some strategies that you can try.
Alt: poker cheating glasses to see marked decks
Hold it Out
There's no need for you to rush. You can wait for the card that you want. You can always keep the card that you want to hold on to. Select a poor hand and play the good ones normally. Then save the card that you want. So how do you do this? Some expert poker players hide this under their leg, or they pretend to drop something on the floor and hide the card somewhere safe that is easy for them to access.
Just make sure that you move smoothly. Then drop the poor hand once the good one is safe and secure. Just keep playing and wait for the right moment to make the next move. Once you see a window of opportunity to play the hidden card, switch it. You have to be sure that you use the secret card to avoid having problems getting rid of it once the game is done.
Card Marking
Another trick that you can use to win better at poker at home with friends is to mark the cards. Only mark the ones with a high value to make this effort worth it. Usually, Aces make good candidates for marking. You can use your poker cheating glasses to determine which card you have marked subtly. Make the mark as tiny as possible that you are the only one who notices it. Observe and pay attention to where the card is. This way, you will know where your card is while playing. Never stare too long and make it obvious. What you want to achieve is to avoid getting caught.
Cheating at poker is fun. It makes the game with your friends so much more exciting. Using these strategies can make you realize how good you are at doing these tricks. Only those who cannot hide their emotions will get caught. So make sure that you move quickly, and you practice that 'poker face.' Always stay calm and never give anything away. Sometimes, other players have a good clue at those who are trying to cheat the game. And that is precisely what you want to avoid.
Related posts