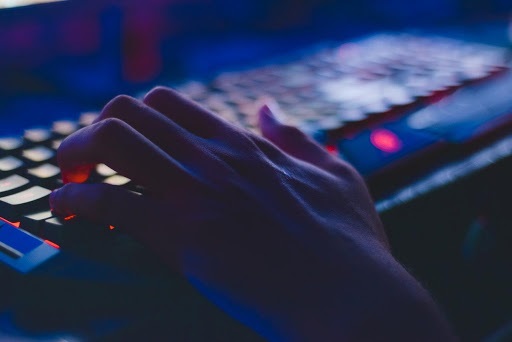 Top gaming apps in iTunes
Clare Louise, 3 years ago
3 min

read
812
Playing games on a mobile device is one of the most popular pastimes and hobbies that gamers – whether avid or casual players – can have, especially with the latest technologies that are currently available. Long gone are the days of gamers having to be locked in doors tethered to a console hooked up to a television in the living room, now the scene has exploded with a lot of big established games being available now from the palm of your hand anywhere in the world.
Gamers can play almost anything they want on their mobile devices these days, with things such as iPhones and Android devices being almost as powerful as the traditional game consoles seen in the early 2000s such as PlayStation, Nintendo and Xbox and the more traditional desktop computers and laptops these days which shows the remarkable steps being made in the field.
Indeed, there are a number of different games available via their respective app stores, from the big blockbuster titles even non-traditional gamers would recognise, to the indie titles, however these are just five of the most popular games to have been available on iTunes over the last 12 months or so.
Among Us!
When speaking about games on a mobile device, it would be almost impossible to leave out Among Us! from the list of top games to have been made available. This particular game has been nothing but a hit for players in the gaming world, despite being rather simple. Between four and 10 players will work together on a spaceship to keep it running, however there is a certain number of those players who act as imposters that have the aim of sabotage. Among Us! provides plenty of intrigue and can also be played across a number of different devices, thus making it hugely popular with gamers across the world.
Subway Surfers
Another timeless classic, Subway Surfers continues to remain one of the top games to be available on the App Store. Players will simply see a boy run along the subway in an endless runner as they look to go as far as possible – a theme the game Temple Run managed to follow with some huge success. Hugely simple to play, it still remains incredibly fun to play.
Mario Kart Tour
Mario Kart Tour sees the world-famous Mario and his friends all go on a world tour as they race around various locations in a mobile version of the ever-popular Mario Kart Racing game that was provided by Nintendo. The global success of the title has even lead to a Mario Kart world cup series to accommodate the avid fanbase and allow punters to back their favourite players though the best eSports betting sites. Players can race against their friends and people from all around the world as they look to finish as the best driver!
Draw Climber
Draw Climber is a simple but entertaining game to have been provided by Voodoo. Players will simply need to draw some legs to add to the character as they look to race along the circuit that has been provided. If they become stuck, they are able to re-draw them with the aim of becoming unstuck.
Related posts